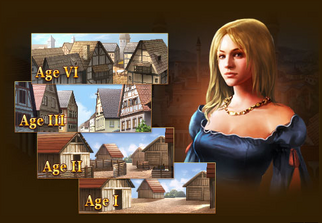 Surrounded by enemies you must develop a city whilst forming an army of fearless, loyal and most importantly strong individuals who are willing to not only die to protect their empire, but also yourself from the countless enemies that surround them.
Build your defenses sky high and advance through the technological ages in order to gain the upper hand on your foes and make them fear your name.
Ad blocker interference detected!
Wikia is a free-to-use site that makes money from advertising. We have a modified experience for viewers using ad blockers

Wikia is not accessible if you've made further modifications. Remove the custom ad blocker rule(s) and the page will load as expected.